McCULLOCH
PLUMBING & SEPTIC, LLC
Plumbing & septic services for every need. Our highly qualified team is available to resolve your plumbing & septic issues, day or night.
About us
McCulloch Plumbing & Septic, LLC is a local, family-owned & operated business servicing Taylor & surrounding counties.  Offering residential & commercial plumbing & septic services, specializing in repair & installation. 24 hour emergency service.
LOCAL & FAMILY-OWNED
As a local, family-owned business we are deep rooted in our community. It is our goal to build lasting relationships with our customers. We want our customers to feel like family.
HIGH QUALITY CUSTOMER SERVICE
The McCulloch Plumbing & Septic team of professionals prides themselves on being trustworthy & reliable.  Providing customers with the quality service they deserve.
KNOWLEDGEABLE & PROFESSIONAL
With a combined 25 years of plumbing & septic experience our licensed professionals take pride in providing customers with superior service to solve their plumbing & septic issues.
Services
McCulloch Plumbing & Septic, we offer a wide variety of services. No job is too big or too small!
Slab leaks
Water heaters
Tankless water heaters
Drain cleaning
Gas testing
Sewer lines
Water lines
Repipes
Washing machine replacement hoses
Toilets lavatory faucets
Lavatory sinks
Bathtub faucets
Shower faucets
Bathtubs
Kitchen sink faucets
Kitchen sinks
Garbage disposals
Instant hot water dispensers
Outdoor faucets
Remodels
New construction
Water softener
Reverse osmosis
Testing water & sewer systems
Conventional septic system installation
Septic tank repairs
Septic line repairs
And more…
Call for a free quote
Frequently Asked Questions
How soon can you come?
In most cases, we are available for same day service.
How much will the job cost?
As with most of the service industry, cost is dependent upon what our plumbers uncover during the job. All of our jobs will include labor charges and charges for the parts & material used.
What should I do about a burst pipe?
As soon as you notice the burst pipe, shut off the water at the meter. Next, give us a call.
What should I do when my toilet runs until i jiggle the handle?
The handle of your toilet may be getting stuck, which leaves the flapper open. Your best bet is to replace.
What should i do when my toilet overflows?
If your toilet starts to overflow, don't panic. You can prevent the toilet from losing more water by shutting off the valve located behind the toilet. Clean up and give us a call.
How do i unclog my tub?
A drain snake could unblock a stubborn clog in your bathtub. If that doesn't work, the clog may be too far down the line for you to reach. Give us a call.
Why is my faucet leaking?
Faucets leak for many reasons, but corroded gaskets, valves, and o-rings are the most common reasons.
Why is my water bill so high?
An unexplained increase in your water bill is a sign that you have a leak. Even if you don't see the leak, you could have a hidden one somewhere in the house.
What is "OK" to flush down the toilet?
Even if items are marked "flushable" or "septic safe", do not flush them. For example, some baby wipes and cat litter may be labeled this way. It is not good for your septic system to flush anything other than human waste and toilet paper.
Our Staff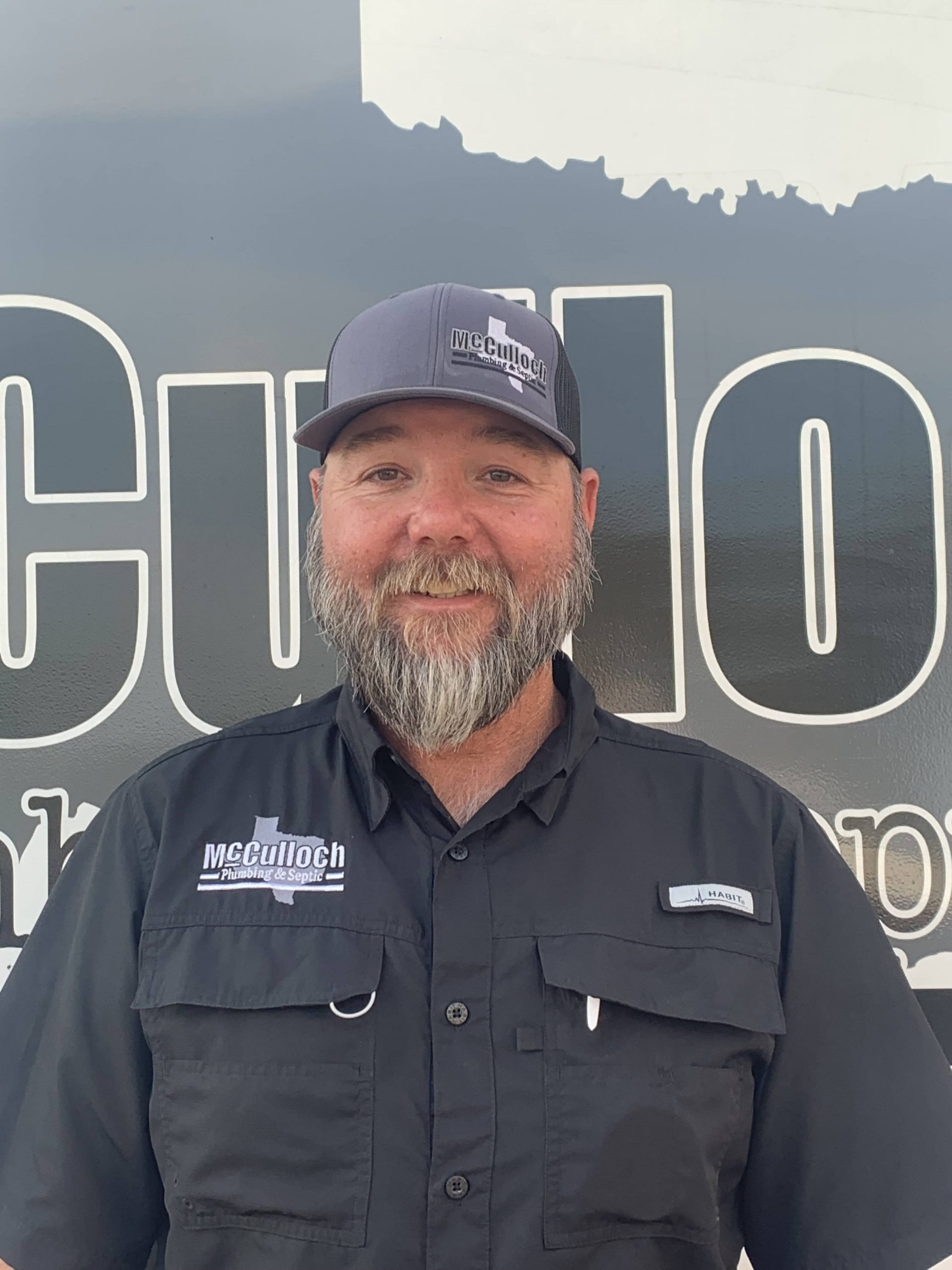 Shawn McCulloch
Responsible Master Plumber RMP38358
OSSF Apprentice OS0036546
Shawn began McCulloch Plumbing & Septic LLC in 2021.  Shawn & his wife, Kayln, along with their two sons, Riley & Spencer are lifelong members of the Jim Ned community.  He currently holds his Texas Master Plumber license with the Responsible Master Plumber designation.  Shawn has 22 years of plumbing experience.  He is grateful for the opportunity to work alongside his wife & kids.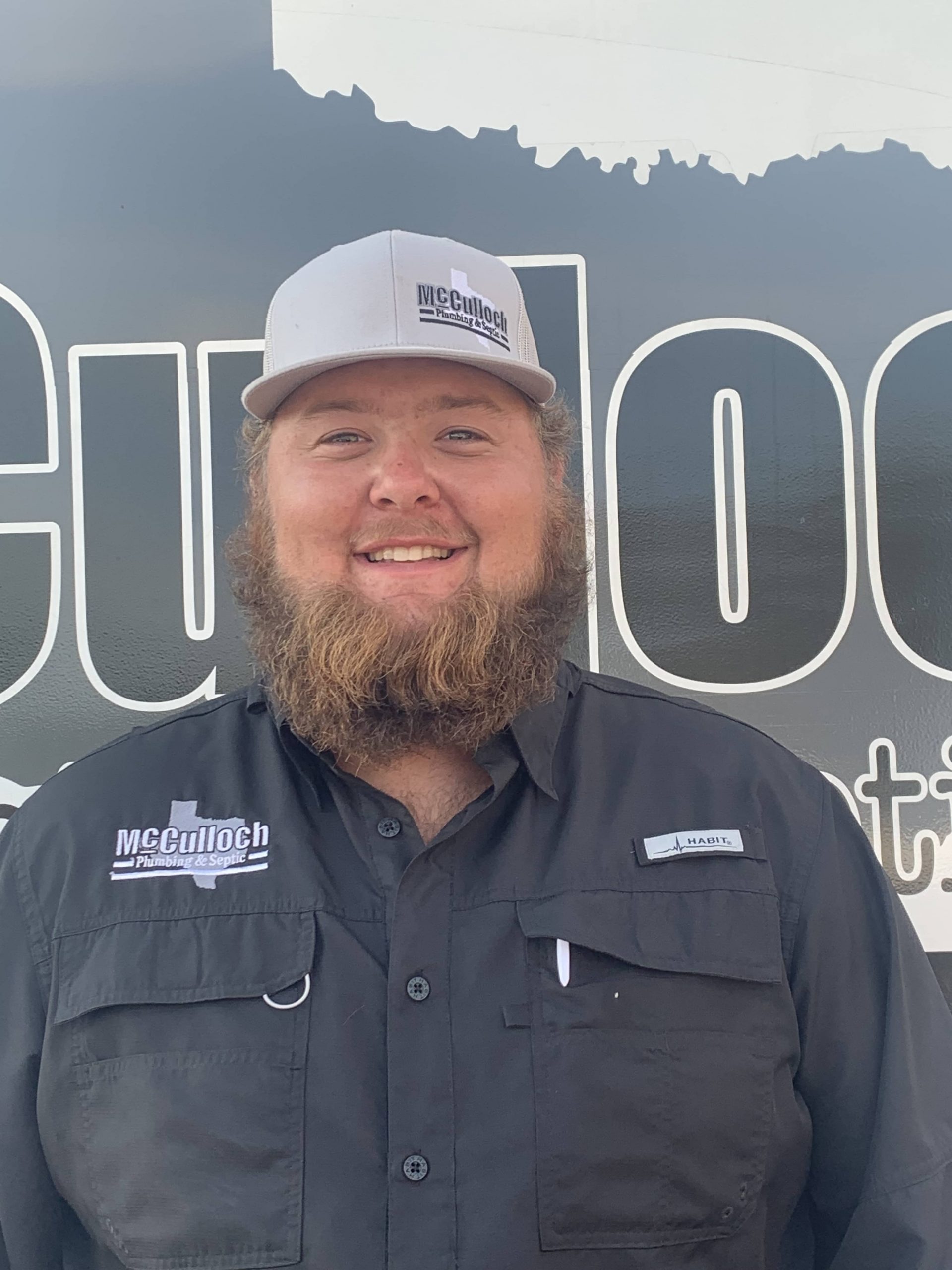 Riley McCulloch
Plumbing Apprentice 128221
OSSF Installer I OS0036472
Riley has been with McCulloch Plumbing & Septic since 2021.  He graduated from Jim Ned High School in 2018.  He began his plumbing & septic career two days after high school graduation.  Riley currently holds his OSSF Installer I license as well as his Plumbing Apprentice card. When he is not working, Riley enjoys quality time with his family & friends, traveling and good music.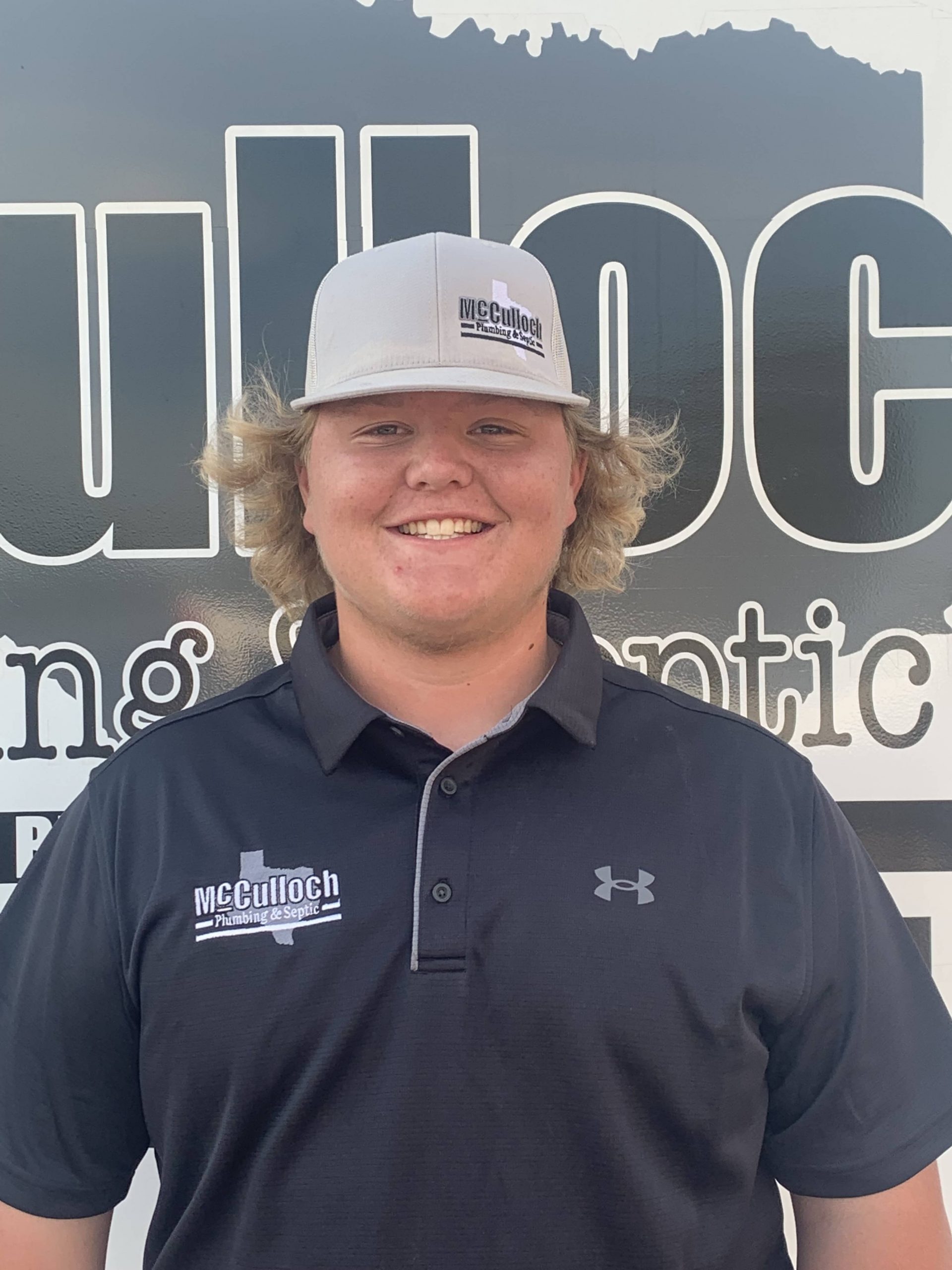 Spencer McCulloch
Plumbing Apprentice 156733
OSSF Apprentice OS0036543
Spencer has been with McCulloch Plumbing & Septic since 2021.   Spencer graduated high school in 2021.  He currently holds both his Plumbing and OSSF Apprentice cards and is always learning. In his spare time, Spencer enjoys riding dirt bikes, spending time with family, friends, and his loyal Jack Russell, Gizmo. Spencer is  excited about the opportunity to learn the plumbing & septic trade.